PA30 Planetary Drive Auger
| | | | |
| --- | --- | --- | --- |
| | Daily | Weekly | Monthly |
| Reg | $225 | $750 | $1,800 |
| Corp | $190 | $675 | $1,675 |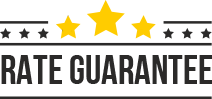 We honor the lowest rate on ALL rentas
Call: 604-900-7195 to rent
PA30 Planetary Drive Auger highlights
| | |
| --- | --- |
| Maximum Auger Bit Diameter | 36 in. (914 mm) |
| Overall Auger Bit Length | 48 in. (1219 mm) |
| Minimum Hydraulic Flow | 14 gpm (53 L/min.) |
| Maximum Hydraulic Flow | 30 gpm (114 L/min.) |
| Maximum Continuous Operating psi | 3,100 psi (20684 kPa) |
| Output Shaft Options | 2-in. (51 mm) Hex |
| Output Torque | 2,791 lb.-ft. (3784 Nm) |
| Output Speed 6 gpm (23 L/min.) | N/A |
| Output Speed 8 gpm (30 L/min.) | N/A |
| Output Speed 10 gpm (38 L/min.) | N/A |
| Output Speed 12 gpm (45 L/min.) | N/A |
| Output Speed 15 gpm (57 L/min.) | 49 rpm |
| Output Speed 18 gpm (68 L/min.) | 59 rpm |
| Output Speed 20 gpm (76 L/min.) | 66 rpm |
| Output Speed 28 gpm (106 L/min.) | 92 rpm |
| Vehicle Compatibility | 317, 320, 325, 328, 332, CT322, CT332, 35D, 50D |
PA30 key benefits
Demolition ready excavator rentals:
A hydraulic motor drives the auger through a sealed planetary gear reduction. 
The heavy-duty, all-gear design gives this unit a long life with minimal maintenance. 
The drive is completely sealed, with all moving components running in oil for total lubrication. 
Reverse rotation for quick back out when obstructions are encountered. 
The hydraulic relief valve protects the unit from damage when the auger hits an immovable object. 
Self-plumbing for straight holes in level or sloped terrain.