Quick Clear Grapple Rod Bucket
| | | | |
| --- | --- | --- | --- |
| | Daily | Weekly | Monthly |
| Reg | $135 | $525 | $1,550 |
| Corp | $100 | $450 | $1,325 |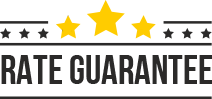 We honor the lowest rate on ALL rentas
Call: 604-900-7195 to rent
Quick Clear Grapple Rod Bucket highlights
| Model | 60″ | 68″ | 76″ |
| --- | --- | --- | --- |
| Operating Weight | 900# | 950# | 1000# |
| Overall Width | 62″ | 70″ | 78″ |
| Width Between Rods | 3.125″ | 3.125″ | 3.125″ |
| Width Between Lower Teeth | 8.50″ | 9.75″ | 9.25″ |
| Height with Teeth Closed | 37.6″ | 37.6″ | 37.6″ |
| Height with Teeth Open  | 48.34″ | 48.34″ | 48.34″ |
| Maximum Opening | 48″ | 48″ | 48″ |
| Grapple Teeth Upper (Qty) | 7 | 9 | 11 |
| Grapple Teeh Lower (Qty) | 8 | 10 | 12 |
| 3000# Hydraulic Cylinders (Qty) | 2 | 2 | 2 |
| Steel Construction of Teeth | High Strength | High Strength | High Strength |
Quick Clear Grapple key benefits
Demolition ready excavator rentals:
Clear bushes and rocks and filters out small debris from large amounts of dirt
2-3,000 lb hydraulic cylinders allow pickup of large, heavy debris
Shallow digging, extraction, grabbing and sifting in one convenient tool.
Post-demolition clean up of smaller materials.
It leaves the dirt behind and picks up what's no longer needed on the site.